Do you envy Goldman Sachs? Join Marcus.
Come on, lets admit it. The world has long envied Goldman Sachs. This never faded away, even while Goldman Sachs was going through an identity crisis after the 2008 financial crisis.
Goldman Sachs is an example of how an incumbent builds a Fintech business. It is not in a lab, nor as a rebranding exercise. Goldman Sachs`s Marcus ecosystem is unique because it is positioned in the value stack below its established competence – an investment bank getting into retail banking and wealth management for mass affluent & the hoi polloi.
Goldman Sachs is an example of how an incumbent financial institution can grow Data pools by offering free access to its analytical tools SecDB – explained in my article in the 2018 WealthTech Book  `Empowering Asset Owners and the Buy Side`.
Goldman Sachs is an example of how an incumbent financial institution can grow Data pools by partnering with Apple on a credit card – Apple has 900 million devices and it is expected that the Apple Card will bring 21 million users to GS by year end.
Goldman Sachs is a publicly traded company that is trading right now below book value and there are more than enough GS analysts out there to get estimates on the revenues from the different GS `consumer banking` new initiatives.
For now, Goldman Sachs has been building up aggressively deposits (the usual way of offering above-market deposit rates when entering a new market). The 3yr old deposit business has accumulated now $46billion across the US and the UK! The expected growth is in the order of $10billion per year going forward.
Marcus has issued $5billion in personal loans. These are unsecured loans that naturally, may worry shareholders, who typically get nervous easily (even though this is crumbs when taken in context).
The credit card part of the Goldman Sachs business is newer and could also grow at double-digit annual rates. Goldman Sachs knows well that credit card lending gets favorable regulatory treatment – less capital is required against this kind of debt – and as long as this holds it is a win-win situation. Why? Simply because Goldman Sachs will get their hands on valuable data from retailers and their shoppers, in order to process the Apple credit card application.
Goldman Sachs hits two birds with one stone. It gets to issue consumer debt on a global scale with lighter capital requirements, and it gets to process new, valuable consumer data globally.
The Apple & Goldman Sachs card economic terms are not known. Even if they are not that juicy for Goldman Sachs and even though the GS logo is on the back of the Apple card; the consumer data access and processing from 40 countries that this brings to the table is invaluable.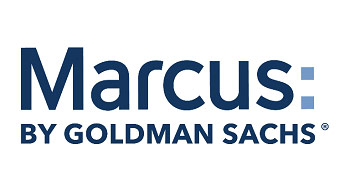 The Apple & Goldman card will grow an important global data pool for Goldman Sachs to leverage in its planned WealthTech offering.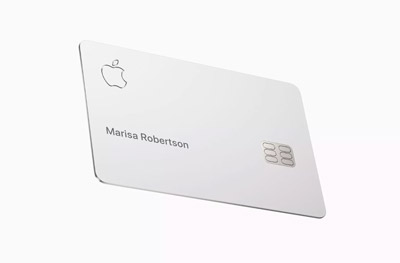 In case you haven't noticed, Marcus has been moved into the Goldman Sachs asset management unit, which will be renamed the consumer and investment management division. The October 2018 memo says that Marcus has plans to "launch a broader wealth management offering."
A global consumer outreach is being built in preparation for this broader wealth management offering. And for all those concerned about a growing unsecured loan book, Goldman has great risk management experience and could with great elegance securitize part of this debt, once there is enough to do so. Elizabeth Dilts and Anna Irrera, raise this point too in ` Goldman's Apple pairing furthers bank's mass market ambitions`.
Marcus is a brand whose heritage is in risk management and investment banking. They will use these competencies to manage growth in their retail-focused wealth management offering. This is a huge advantage compared to Fintechs that started with unbundling a specific financial service (be it loans, or deposits, or investments) and is now, growing by re-bundling additional services (e.g. adding robo-advisors to loans, or deposits to trading, etc).
Be first in line for my best content