The Big Reshuffle of Financial Services Business Priorities
A reality check based on the latest Salesforce report
Customers' concerns are pointing to low levels of impact and satisfaction from the up-to-date digitalization in financial services.
A recent Salesforce survey, "State of the Connected Customer," reports that only 27% feel that the financial services industry is actually customer-centric, and only 23% think that the industry handled the pandemic well! At the same time, customer expectations post-pandemic are elevated.
Now, how disappointing is this market feedback after billions of dollars spent in funding Fintech innovations and with hundreds of Fintech unicorns globally?
Salesforce`s recent survey provides multiple insights around the reshuffling of priorities in financial services institutions (FSIs) globally. The 2,500 respondents (not all Salesforce customers) have changed their business priorities. The report compares the top 10 list of business priorities at the end of 2019[1] and the priority changes after the pandemic.[2]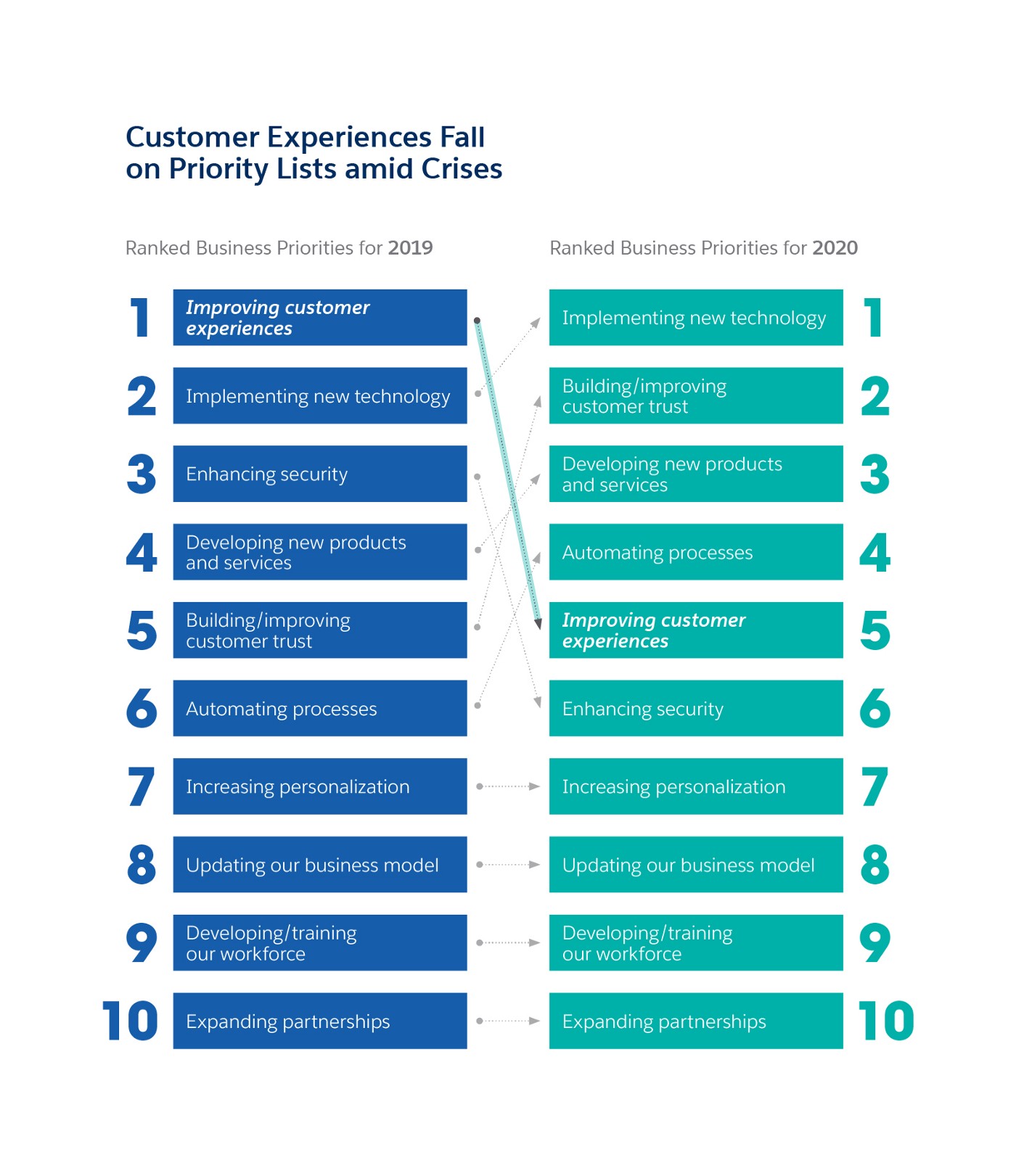 The biggest change is in de-prioritizing customer experience (CX), which used to be the top priority and seems to have dropped to number five. This means that services that improve customer experience like automating account transfers, portfolio optimization, or nearly instant claims processing, are less important than the implementation of new technology or the automation of various internal processes.
I am actually surprised mostly by the de-prioritization of "enhancing security" that is reported to have dropped by three places and is no longer in the top five business priorities. This led me to look into the differences in reshuffling across wealth management and retail banking and across various regions. This is important as the sector is in a re-bundling phase and wealth management and retail banking are two traditionally siloed areas with different digitalization maturity.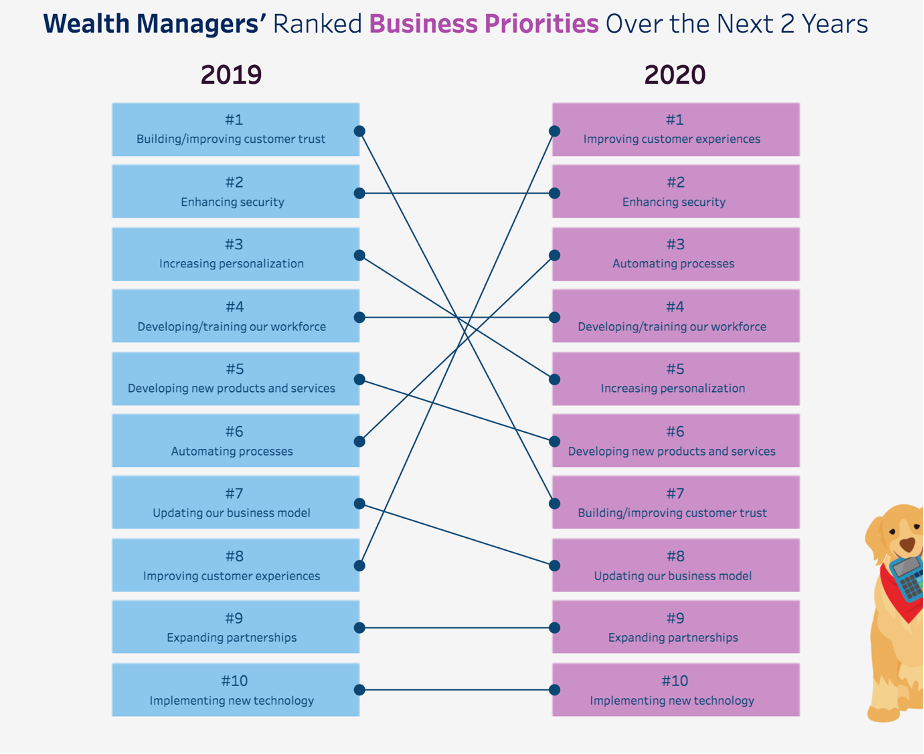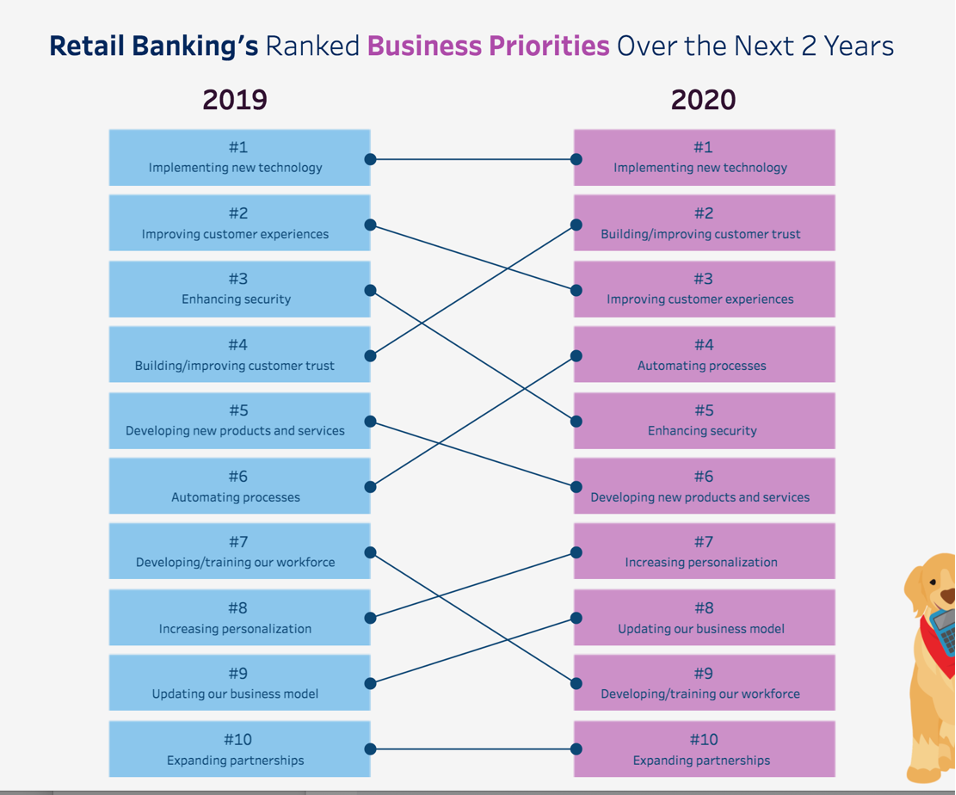 The reshuffling of business priorities in wealth management is more pronounced than in the retail banking sector. For example, in wealth management, three business priorities were moved (up or down) more than two positions. "Developing new products" went from second to fifth; "Improving customer experience" got downgraded from fifth to eighth, and "Automating processes" moved up the priority list from sixth to third. In retail banking, there were no changes of this magnitude.
The overall sizable downgrade of "Improving customer experience" reported initially for all FSIs, is attributed largely to the reshuffling in wealth management business priorities.
In wealth management, "enhancing security" remains the number two priority. Whereas, in retail banking it did drop two levels, barely making the cut for the top five business priorities.
The downgrade of "Improving customer experience" in wealth management, comes mainly from US traditional FSIs, whereas in the UK, it is the exact opposite. The survey shows that US traditional FSIs prioritize going forward "building customer trust" and "New business models." "Building customer trust" moved from being seventh to becoming the number one business priority. This is a stark contrast with UK/Irish traditional FSIs who are focusing after the pandemic on improving CX at the expense of "building customer trust."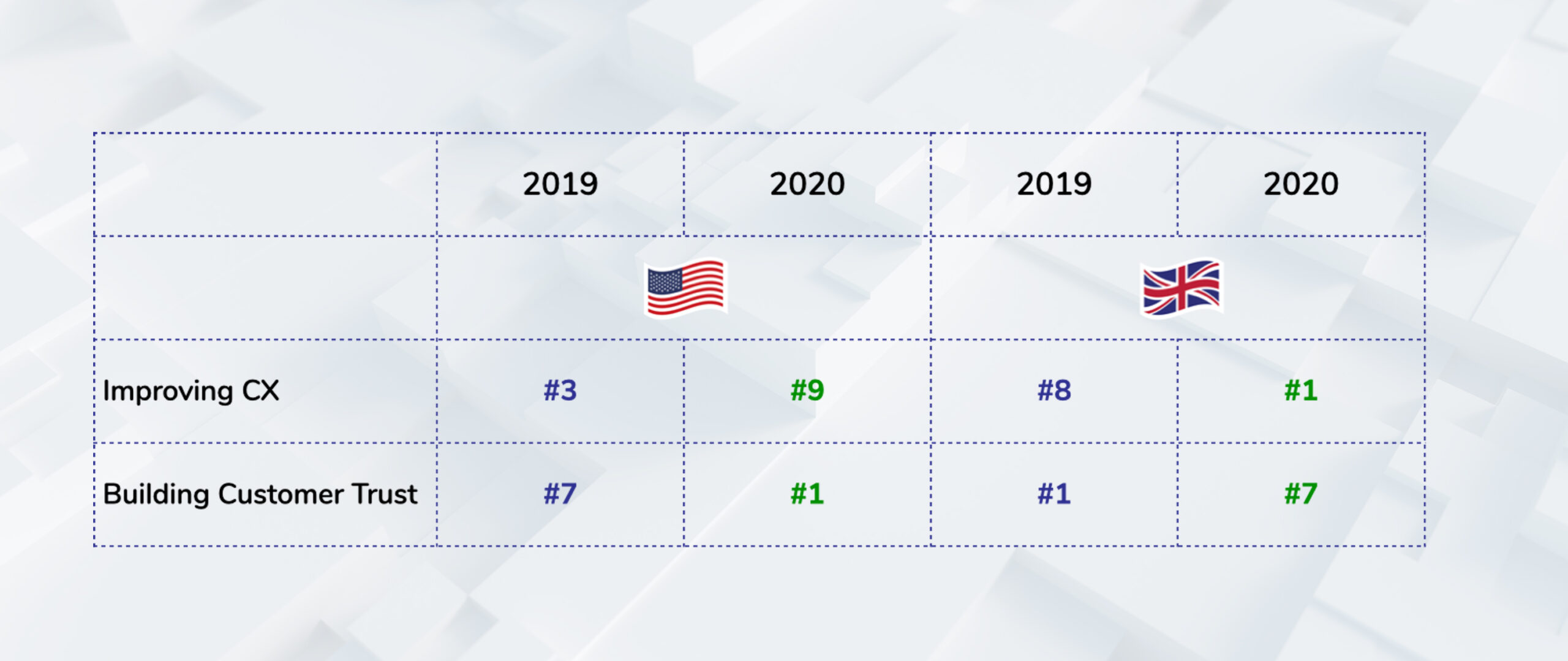 US digital-first institutions reshuffled "improving customer experience" in wealth management only one level (from #9 to #10). Again, in stark contrast with their UK homologs, who moved "improving customer experience" in wealth management from eighth to second.
Digital-first institutions had been more focused on building customer trust, on partnerships, on new products and services.
There seems to be a major difference in priorities between traditional and digital-first FSIs. In the US, digital-first institutions pushed "building customer trust" to the bottom of their priorities (from #1 to #9), whereas their traditional counterparts did the exact opposite (moved it from #7 to #1). Surprisingly, in the UK it is flipped.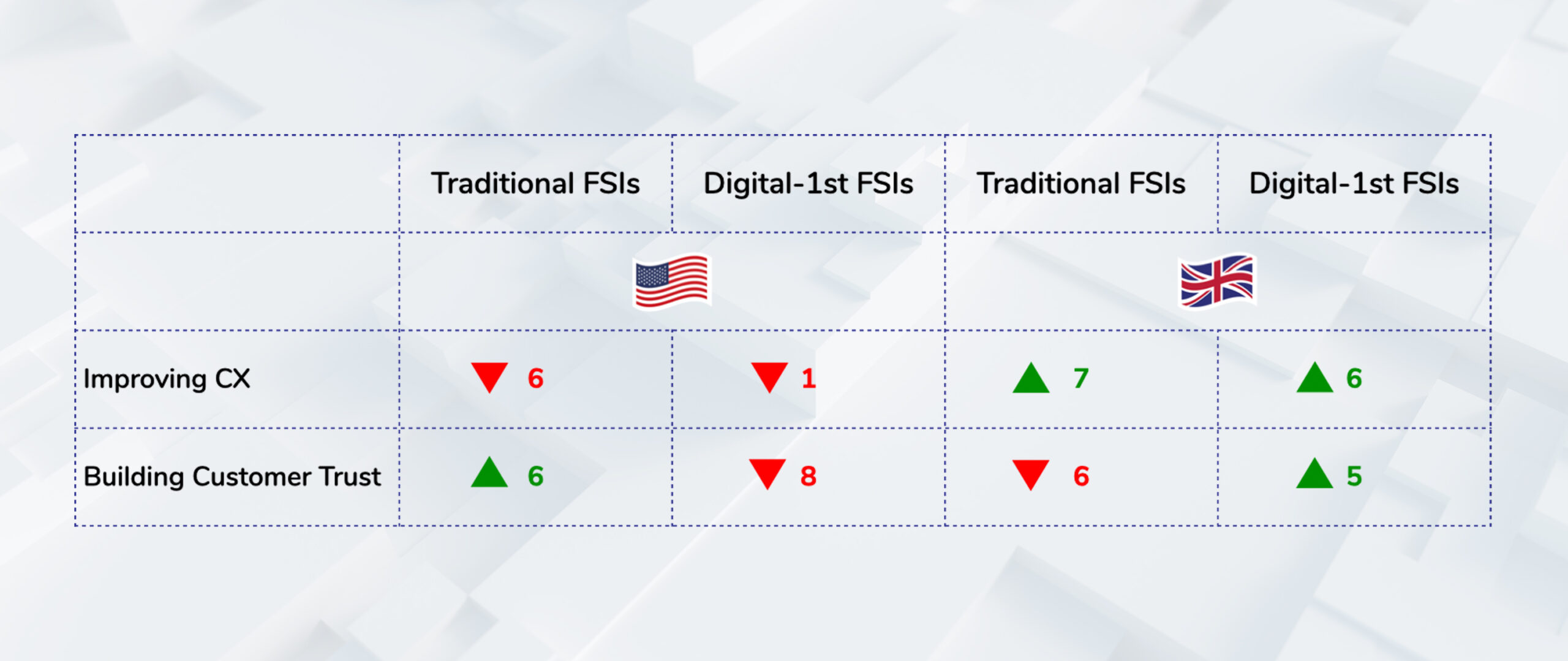 The emphasis on "improving CX" in wealth management is clear in the UK.
The Salesforce report suggests that Autonomous finance a la Forrester- i.e. algorithm-driven financial services that make decisions or take action on a customer's behalf — will be the main way that FSIs will fill in the CX gap that has emerged.
The survey documents a unanimous belief that autonomous finance will be the differentiating factor. These findings also justify that CX is no longer a differentiating factor.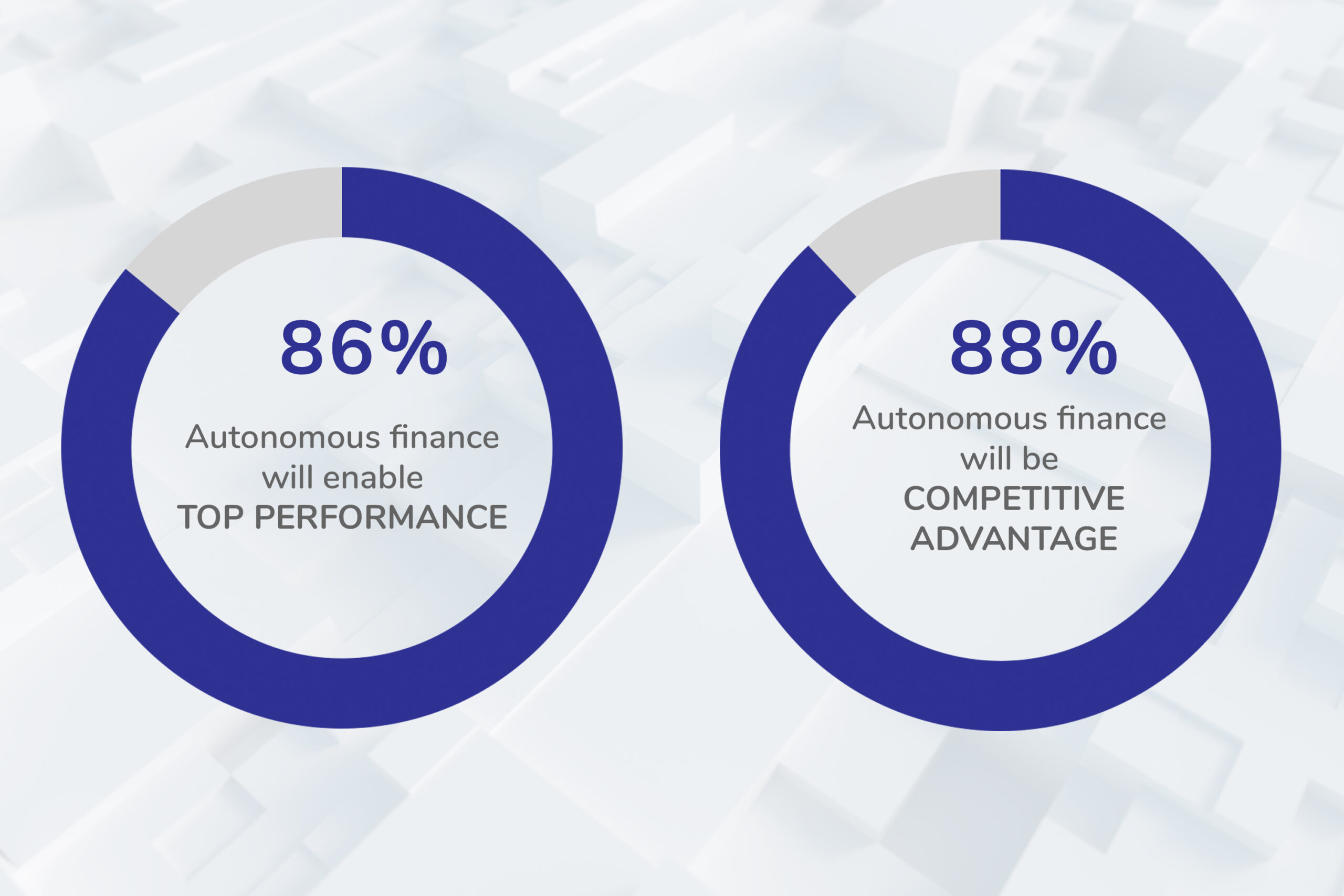 [1] The survey was conducted from mid-November through mid-December 2019 with responses from 1,400 leaders in insurance, retail banking, and wealth management across North America, Latin America, Europe, and Asia Pacific regions.
[2] The survey was conducted from late August through late September 2020 with responses from 1,360 leaders in the same sectors and geographies.