Can Facebook pull off a 60% attack on the LIBRA network?

This is a question asked because LIBRA is the brainchild of Facebook. As a result, a lot of people in the developed world are cautious about whether LIBRA will be a force for the good. The people that don't forget Cambridge Analytica, fake News, propaganda, and what Chris Hughes, Sean Parker or Chamath Palihapitiya said; will be concerned and cautious.
David Siegel founder of Cutting through the noise pointed out that 60% of votes are needed in order to make a change in LIBRA. I like to think of this as the 60% attack nightmare. Which is what prompted me to look closer to who bought a seat at the table. This raised yellow and red flags for one-third of the members.
Each founding member `coughed up` $10million (expected). The 7 financial sector members are established companies which should be seen as the magic power of the LIBRA association as they will be able to use the LIBRA coin as they want in their established networks.
Visa

Mastercard

Paypal

Stripe

PayU

[2]

Mercado Pago

[3]

Calibra – Facebook link
The 4 members from the Blockchain space, raise questions in my mind. BisonTails is as new as it gets startup, setup in Oct 2018 in the US to focus on blockchain interoperability and has only $5.3mil in seed funding. Anchorage is a US start-up launched in 2017 focused on digital asset custody for institutional investors with a Series A funding completed (total funding $17mil).
Where did Bison Trails find the $10million membership fee to participate in the LIBRA association? Why did Anchorage decide to spend 60% of its total funding up to date, on its LIBRA membership?
Coinbase and Xapo, are well established in the crypto space.
Including an equal `weight` from the VC world,  honestly, makes me want to watch closely the governance of the LIBRA association only because incentives become unclear and this wouldn't work on a corporate board with `no-conflicts` of interest. 
The 4 members included – Andreessen Horowitz, Union Square Ventures, Ribbit Capital, and Thrive Capital – from the VC world are also as heavyweights as it gets.
Andreessen Horowitz is an investor in Bison Trails (one out of seven) and a lead investor in Anchorage. Thrive is family to the Facebook family through Instagram. USV is family to Coinbase, and on and on. 
The 3 members from the e-commerce space –Booking Holdings, eBay, and Farfetch, are another source of power for LIBRA to become a stable coin that scales. However, I only know Farfetch as an online luxury fashion e-commerce business and I am not clear how this ties into financial inclusion and the underbanked.
More outreach to established markets with the two online hailing businesses – Lyft, Uber; Spotify, the music unicorn; and the two telecoms – Vodafone and Iliad. 
Another flag raised with the inclusion of Iliad, a troubled French telecom whose stock price has been in a steady bearish trap over the past 2yrs (-47% yoy). Is this just another billionaire whose legacy depends on the success of LIBRA? The founder and still majority shareholder of Iliad is billionaire Xavier Niel, who loves challenging the corporate establishment and is the founder of the StationF, one of the biggest startup campus.
For the 5 members that are non-profit organizations, I can only but ask how they `coughed up` the $10mil. Could it have been arranged as a loan or some other side trade arrangement? Three flags go up (albeit light colored) for Kiva, Mercy Corps and Women`s World Banking.
The remaining two non-profits – Creative Destruction Labs and Breakthrough Initiatives –  seem odd in the LIBRA family. How did a university tech incubator `cough up`$10mil? The Why is probably that they aim to become a venture studio that builds part of the ecosystem needed to make the LIBRA stable coin scale.  But Why does an extravesical think tank with Mark Zuckerberg on the board, participate in LIBRA?
is a seed-stage program in North America launched in 2012 by the Rotman School of Management (the business school of the University of Toronto) for massively scalable, science and technology-based companies.
is a scientific non-profit launched in 2015 with several programs that aim to answer big questions, like life beyond earth, through scientific and technological exploration, probing the big questions of life in the Universe. The Board has two members: Yuri Milner, who funded the initiative and Mark Zuckerberg. Stephen Hawkins is still listed.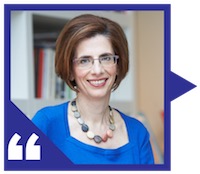 is a 60% attack on the LIBRA network possible?

David Marcus, spearheading the Libra project for Facebook, had to denounce rumors that the $10 million buy-in got the validating firms access to transaction data (Decrypt).
There are 28 seats around the LIBRA table for now (similar to the way Stellar started off with 30 nodes). The LIBRA coin is not a Facebook coin. However, governance in an association is legally non-existent. Dianne Schepers, a legal executive, explained to me that foundations are supervised by the Swiss Federal Supervisory Board for Foundations (ESA) and are required to be registered in the commercial registry and provide an annual report. Associations are not subject to any of these requirements. 
So, for now, we need to be clear that it is in good faith and only by giving the benefit of the doubt, that the LIBRA association has a dream and we should be watching their execution closely.
As Bernand Lunn said to Swissinfo.ch the day after,   in What does Facebook's Libra cryptocurrency aim to achieve?: "Facebook has been hugely successful making money from accumulating people's data and then selling it. It's hard to see them completely changing their stripes."
How will the LIBRA association untaint the LIBRA coin so that it is not seen as a Facebook coin?
Additional recommended Sources
[1] Recorded webinar on youtube
[2] PayU has a large footprint in Latam and India that goes beyond payments.
[3] Mercado Pago the financial arm of MercadoLibre an Argentian company incorporated in the US (NASDAQ: MELI) running various online and e-commerce businesses. MercadoPago is a tech enabler with a significant footprint in Latam, for online retailers to provide their customers with payment solutions to pay in installments
[4] Source from Crunchbase
[5] Kiva, Kiva Microfunds is a 501 non-profit organization founded in 2001 in San Fransisco that has arranged $1.3 billion of loans in 78 countries. They have a 96.9% repayment rate which makes them one of the most successful microloan NGOs.
[6] Mercy Corps is another US NGO focused on humanitarian aid launched in the 1980s it boasts over 5,500 volunteers members.
[7] Women's World Banking a US-based NGO supporting microfinancing institutions