4 different Digital asset categories in one wallet — The Bakkt App
Most Fintech grownups are either focused on retail or serving institutional clients. Today I want to highlight Fintechs that are focused both on serving institutional and business needs, and also retail needs. These Fintechs that aim to create unique ecosystems.
Square is one example with its core offering for merchants that is built around its square hardware for payments at point of sale, and a growing software suite. And it`s Cash App for end-consumers.
Coinbase is another one, with its institutional suite for trading cryptocurrencies and its landmark retail Coinbase app.
Both of these examples are fairly seasoned companies. Square was launched 11yrs ago and is already public (since 2015) and Coinbase is 8yrs old and close to going public even though it does not need it ($547million funding and a valuation of $8B).
Another one that I want to highlight is much younger and upcoming. Bakkt was founded in 2018 and is part of the Intercontinental Exchange (ICE). It has raised $482million already (Series B was $300million in March 2020) and has a valuation of just over $1billion.
Bakkt is in the exchange business with a focus on cryptocurrencies and digital assets. Its institutional offering includes custody and derivatives (futures for now and options) on cryptocurrencies. The current menu includes Bitcoin futures settled in cash and physically.
Its consumer offering is the Bakkt App that includes the capability to buy and sell cryptocurrencies and make payments, but also wallet capabilities for gift cards and loyalty points. And this is where the differentiation starts compared to other crypto wallets — exchange apps.
The institutional part of Bakkt is growing but has still a very small share (less than 2%) of the overall Crypto futures activity which remains mainly OTC (on exchanges like Okex, Binance, and Huobi). The retail app was beta tested with Starbucks app (as an alternative payment) in Spring. The big push on the eCommerce front is clear with the recent acquisition of Bridge2 solutions that ICE completed to support Bakkt App. ICE and Bakkt spent close to $300million to acquire Bridge2 solutions, a Saas loyalty program provider that is well established in the US.
Let me make it clear that the Bridge2 solutions have nothing to do with blockchain and tokenizing loyalty points. The fact that it is behind the scenes powering up the Bakkt App`s reward & loyalty points, does not mean it stores points on a ledger or enables p2p transactions between users.
What the Bakkt app enables end users is first to obtain a simplified and visual overview of their holdings, ranging from cash, cryptocurrencies, rewards and loyalty points, and in-game assets.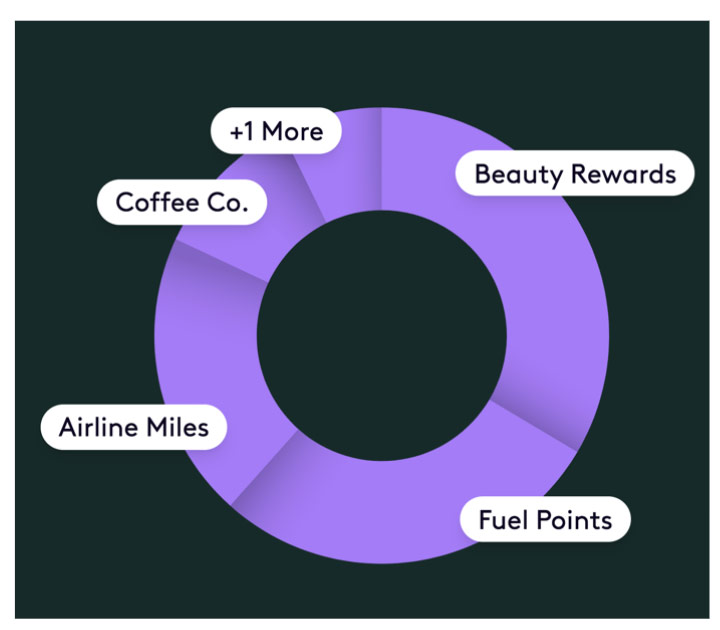 The second capability is to spend rewards and loyalty points (provided that Bakkt can grow a merchant network) so that they don't go to waste (estimated market in the US is c. $160billion). For this functionality, Bakkt acts as an exchange of points into cash charging a small fee to users. End-users wouldn't mind paying a small fee as long as they save themselves from wasting earned rewards. However, Bakkt needs to onboard merchants and convince them to join the Bakkt app.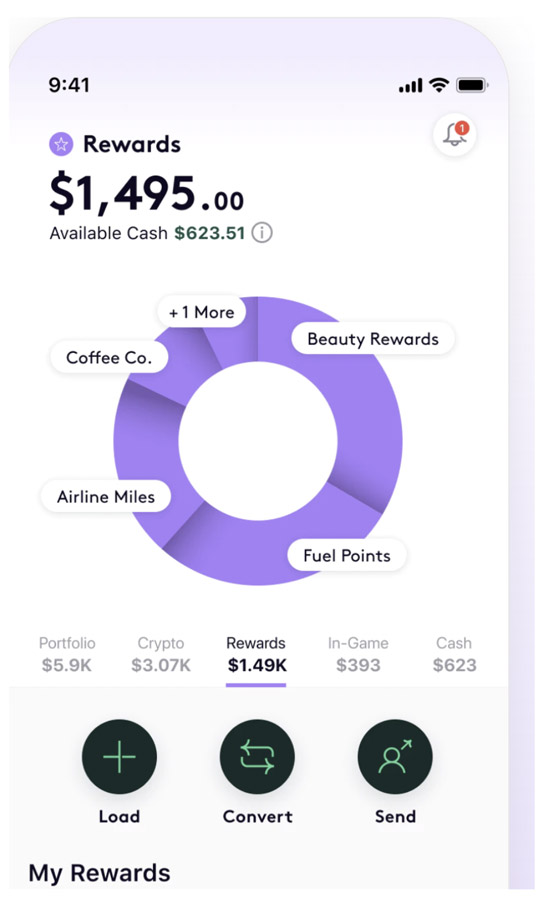 The third capability is to send gift cards via an sms much like we send payments these days (in Switzerland where I reside, we use Twint). Also to view balances and spend gift cards.
For those thinking of ICE as an investment not only because it is a fee business with a significant positioning but also as an innovator, there are a few facts that make it look like a decent candidate.
ICE is already held in 185 ETFs and SPY is the ETF that is currently the biggest holder. ETF.com reports that the top 5 ETFs with the largest exposure to ICE are
IAI (ishares of US broker-dealers), CWS (Advisor actively managed ETF), ARKF (Arkinvest Fintech ETF), BLOK (the Blockchain ETF), KOIN (Innovation Next Gen.).
Three of these five ETFs are more focused on innovation.
ARKF holds 3.5% in ICE and it is its 9th top holding just below Adyen.
BLOK holds 3.0% in ICE and it is its 8th top holding just below AMD.
KOIN does not include ICE in its top ten holdings. It is their 16th holding with a 2.82% allocation in their `portfolio`.